Greetings
PT. OSAKI MEDICAL INDONESIA, established in 1997, manufactures and markets nursing pads, maternity pads and clean cotton in Indonesia and throughout Asia. We ensure a sanitized production environment, employing a system of manufacturing technology and quality assurance based on Japanese standards.
Our parent company, Osaki Medical Corporation was founded in 1936. Over the years, our diligent approach to keeping pace with current medical innovations and trends has enabled us to develop items that meet the needs of the times, continually providing Japanese medical facilities with medical hygiene products as well as obstetric and gynecological products.
With our recent focus on obstetric and gynecological products, we have established the dacco brand, extending sales to Indonesia, China and other Asian markets. Dacco brand products, featuring superior quality based on sophisticated technology, are quickly gaining consumer recognition as a highly reliable Japan Brand.
The Japanese word dacco means to hug and cuddle; dacco products are created expressly to be the first brand of products to welcome a newborn into the world and the first brand a new mother draws on to comfort her body during maternity and after giving birth.
Osaki Medical strives to support mothers and babies throughout the world, continuously achieving higher levels of dacco quality founded in our five key concepts: exceptional safety, outstanding convenience, true comfort, versatile design, and extensive variety.
Driven by our company motto – Customer Satisfaction we combine the strengths of each and every employee and remain dedicated to accumulating valuable knowledge, challenging ourselves to create products that boast originality and functionality.
Masao Osaki, President & Representative Director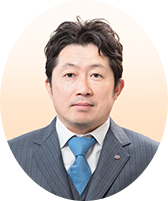 Masao Osaki
President & Representative Director

Company Outline
Company name
PT.OSAKI MEDICAL INDONESIA
Address

PUSURUAN INDUSTRIAL ESTATE REMBANG (PIER)
JL.REMBANG INDUSTRI III NO.30 PASURUAN 67152-INDONESIA
TEL: +62-343-74-0260 FAX: +62-343-74-0261

Established
September, 1997
Capital
Rp.50,233,600,000 (US$10,000,000)
Shareholders
Osaki Medical Corporation (92.07%), Nomura Trading Co., Ltd. (7.93%)
Fiscal year
From June to May of the following year
Number of employees
240
Business contents
manufacturing and sales of quasi-drugs, cosmetics, sanitary materials
(for domestic and export use)
Manufacturing technology

Nursing pad production (2 dimensions)
Maternity pad production (S, M, S-L, L size)
Wet cotton wipe production
Gauze processing, etc.
EOG sterilization
AC sterilization
History
| | |
| --- | --- |
| September, 1997 | PT. SANYO MEDICAL INDONESIA established and registered |
| May, 1998 | Factory No. 1 completed |
| June, 1998 | Official start of PT. SANYO MEDICAL INDONESIA operations with production of maternity pads (one machine for each size S, M, L ) |
| May, 1999 | Maternity pad sales launched in Indonesian market |
| February, 2000 | Nursing pad machine 3 goes on line to expand production |
| May, 2000 | Started EOG sanitization of maternity pads |
| September, 2001 | Increased capital by US $2.4 million to a total of US $7.93 million |
| December, 2001 | Factory No. 2 completed |
| February, 2002 | Two clean cotton machines go on line |
| September, 2002 | Nursing pad machines 1 & 2 go on line to expand production |
| November, 2002 | Clean cotton machines 4 & 5 go on line to expand production |
| July, 2003 | Clean cotton machine 3 goes on line to expand production |
| September, 2003 | Maternity pad machine S2 goes on line to expand production |
| August, 2004 | Introduced machine for individually-packaged maternity pad production |
| November, 2007 | Osaki Medical Corporation acquires stocks of PT. SANYO MEDICAL INDONESIA |
| December, 2007 | Company name changed to PT. OSAKI MEDICAL INDONESIA |